David Dreams of the Feeling of Freedom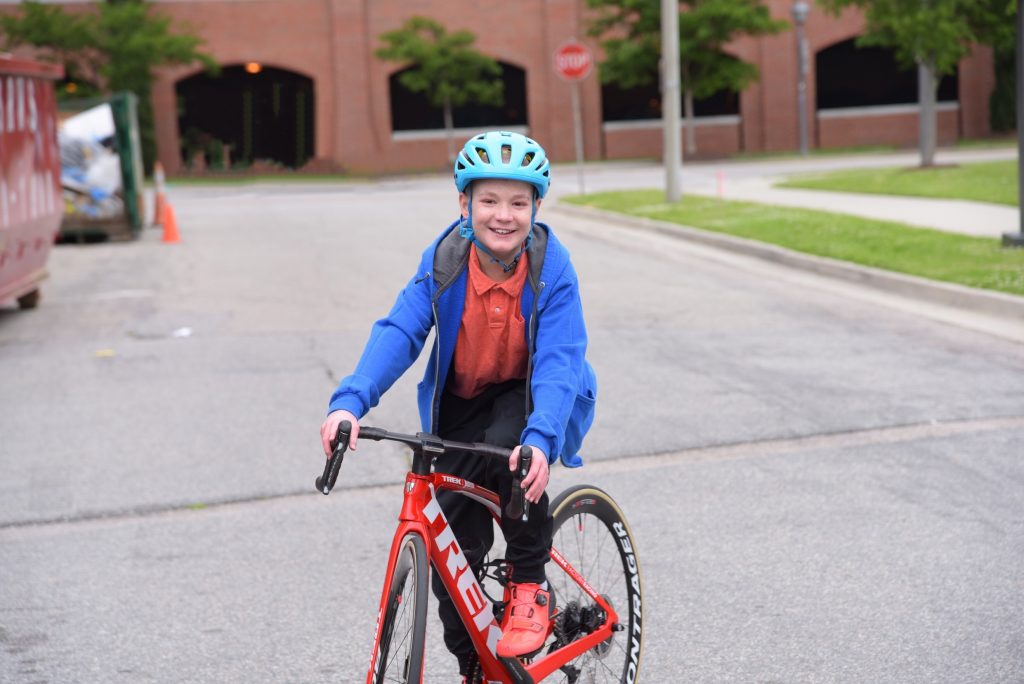 David is a 13-year-old fighter and champion. Not only is he fighting cancer for the 3rd time, but he is also a bicycle racing champion! In fact, David was the Virginia 2016 Best All Around Rider for 11 to 12-year-olds and the Virginia 2016 and 2017 Omnium and Time Trial Champion. What all of this means, is when it came to look toward his Dream, he had his eyes set on the Tour de France, specifically, the bike the professional cyclists use in the Tour de France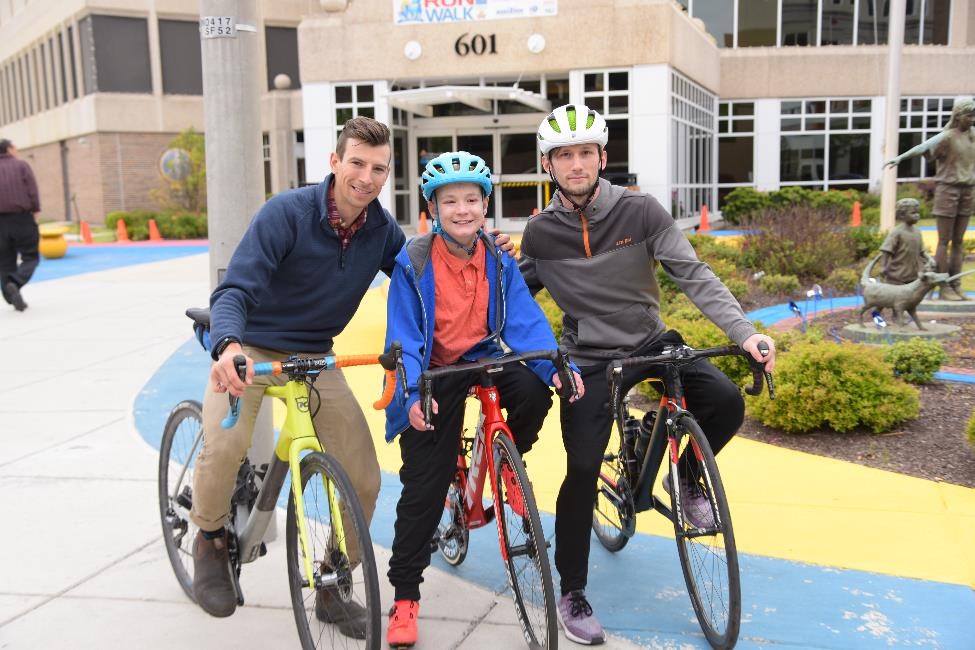 Once decided, David and his dad, Michael, went on to the Trek Bicycle's "Project One" website where David created his Dream custom racing bike, a Trek Madone SLR 9 disc with Shimano drivetrain. After David's Dream bike was created on the website the Toby's Dream Foundation (TDF) staff worked closely with Trek Bicycles executives and local distributor East Coast Bicycles to make David's Dream racing bike a reality. Both companies generously contributed to David's Dream bike.
The look on David's face was absolutely priceless. His smile just said everything and more. David and his brother; Thomas, beside him made one loop around the parking lot before Kerry Werner, David's Favorite professional cyclist joined the ride! David, Thomas, and Kerry made a couple more laps around the hospital before they took a short break to join the party.
David described the feeling of riding his Dream bike for the first time as "amazing". David's mom, Elizabeth explained, "David loves the feeling of freedom he gets when he's on the bicycle. It's a part of him." She went on to note, "I don't think I've ever seen David smile that much continuously, maybe in his life, but certainly not like that in the last two and a half years. Just to see him happy and not thinking about what's going on, not worrying about anything, but getting out and riding." David's dad added, "Everything about that day was nothing short of a miracle."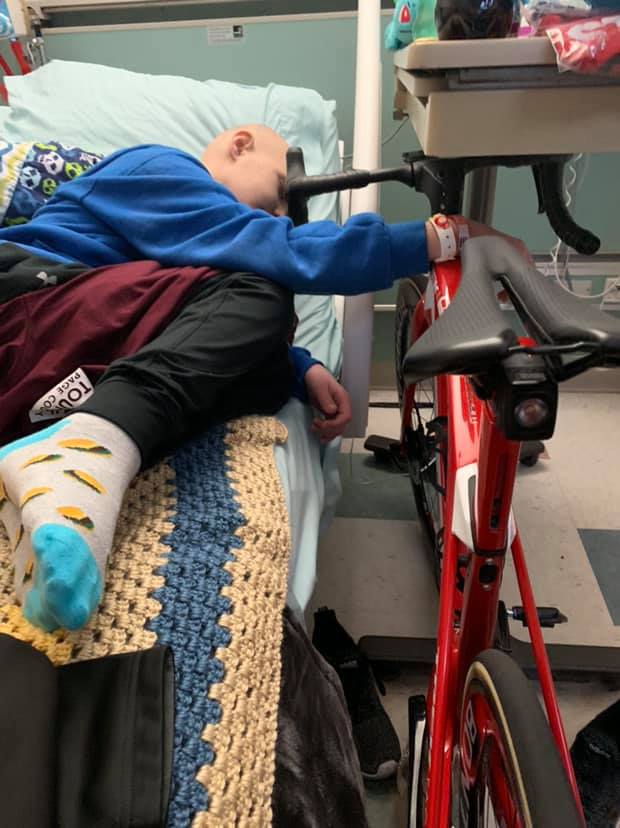 Toby's Dream Foundation is in awe of how the cycling community came together to make this happen for David. We want to especially thank Trek Bicycles for working with us on David's bike, East Coast Bicycles for long hours assembling the bike, Hansen Family Foundation for providing such delicious food for the attendees, Tom Gorman of Thomas Gorman Photography for capturing these wonderful memories for David's family, and last but not least the doctors and nurses of CHKD who came to show their support. Thank you to We Promise Foundation for their continued partnership in making these dreams come true.
Sadly, David earned his angel wings only a month after receiving his Dream racing bike worthy of the Tour de France. We know he is riding around on the other side free of pain! Ride swiftly David!