Destiny's, 14, Dream Family Vacation!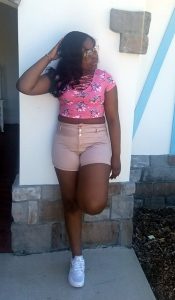 Once upon a time, a self-described "not so princess-y" teen, by the name of Destiny went on a dream trip to Florida. It was the first time in her 14 years of life that she had ever flown on a plane. When she was asked how it went she said, "It was alright. I don't think I want to fly again… at least not soon!" Despite the flight being unnerving Destiny and her family of 5 made it safely to Give Kids the World Village! The family had been warned about all the fun they were going to have, but none of them really understood the amazing trip they had ahead of them.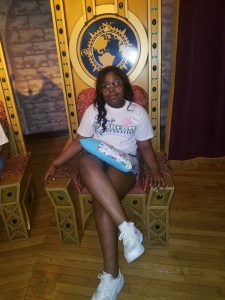 When Destiny was asked what the highlight of her Dream trip was she said, "Universal was real cool. I loved the simulation rides." Her mom laughed and said, "Give Kids the World Village was amazing, Destiny and her siblings had pizza and ice cream every night!" Her mom then went on to say that there where days that they spent the whole day in the village! She said, "There was so much to do in the village, characters to meet, activities to do! It was like a theme park!"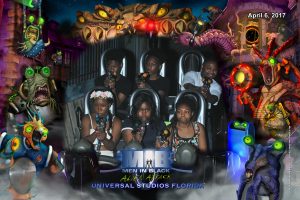 Destiny reveled in the fact that they went to every park and experienced all they could during her Dream. When I asked the final question of, "What did receiving this Dream mean to you and your family?" The response was unanimous. Both Destiny and her mother explained that without Toby's Dream Foundation, this Dream family vacation would have never been possible.
With our partners, We Promise Foundation, Toby's Dream Foundation is so happy and grateful to be able to provide Dream experiences for the children and families we serve that center around creating memories. These Dreams provide a space in our Dream Child's hectic, treatment filled life for them to take a step back and enjoy family time.
Sadly, Destiny earned her angel wings this past April. Fly high sweet angel!