D'vonte Takes on the Town with a Shopping Spree Fit for a King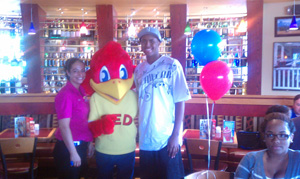 Our dreamer, D'vonte, age 18, recently went on the shopping spree of his dreams! Our Toby's Dream Foundation (TDF) volunteer, Dennis Dawkins, accompanied D'vonte along with his mother and his best friend Rakarrah as he shopped for electronics at Best Buy in Landstowne Center.
The staff at Best Buy treated D'vonte like royalty! Leaving no gadget, game or gear unturned, he stocked up on all the latest and greatest that Best Buy has to offer– including a 46' LCD TV theater system, Xbox games and a laptop!
All of that shopping left D'vonte hungry! The next stop was Red Robin at Chesapeake Square Mall, one of D'vonte's favorite restaurants. The restaurant manager, Sil, went above and beyond to make an experience to be remembered by all, complements of Red Robin!
Toby's Dream is so honored to have had the opportunity to make this dream come true for such a special young man. D'vonte's positive attitude and dedication inspires all of us! In addition to his shopping spree, D'vonte dreams of one day owning his own business customizing cars. We know that with his determination he will make this happen as well, since "Tomorrow begins with a dream…!"
Special thanks to all involved in making D'vonte's shopping spree unforgettable.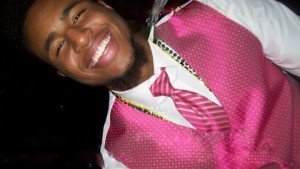 For D'vonte… Tomorrow begins with a dream…