Isaiah's Shopping Spree at Bass Pro Shops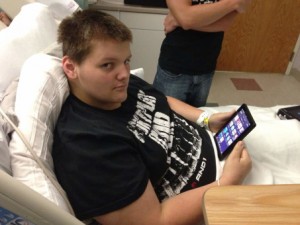 Isaiah is a brave young man with high hopes for the future. At the age of 17, Isaiah was referred to Toby's Dream Foundation (TDF). The TDF volunteers who interviewed him could see that, though Isaiah is often shy and reserved, he is a young man of many interests and he has a warm affection for his family that cannot be denied. Isaiah is one of seven children; he has five sisters and one brother.
Of Isaiah's many interests, which included basketball, football, camping, and fishing… there was one place that seemed to house all of the trappings of his dreams… Bass Pro Shops!
Isaiah expressed that a shopping spree at Bass Pro Shops would be an absolute dream come true… so TDF set out to make that dream a reality for the thoughtful young dreamer. TDF made all the arrangements and preparations so that when the day of Isaiah's big shopping spree arrived, all he would have to do is shop, shop, shop!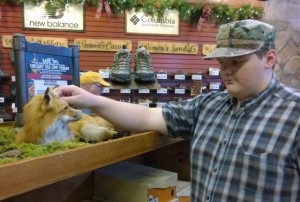 On a chilly day in December, a limousine rolled up to Isaiah's house in Newport News to take him and his family to the store of his dreams. Long-time TDF volunteer, Rusty, tagged along to witness the joyous event and to help keep track of Isaiah's spending money.
When they pulled up to the rustic exterior of Bass Pro Shop, the whole family was buzzing with excitement. The normally-solemn Isaiah grinned from ear to ear as he wandered the aisles of the store and picked up all the outdoor accessories his heart could desire. He bought fishing tackle, camping gear, outdoor clothing and more!
Isaiah's parents observed that, in spite of Isaiah's usual serious disposition, after his Bass Pro shopping spree, an optimistic smile was fixed on Isaiah's face.
Isaiah's illness recently relapsed, and he has been receiving treatment in the hospital, which has kept him away from some of his prized Bass Pro purchases. He hasn't been able to use some of the equipment items he bought yet, but he loves to look at them and set goals to use them.
We spoke with Isaiah's father, Tom, who said, "Isaiah's dream experience with Toby's Dream Foundation has given him the tools to keep dreaming and setting goals for the future. It has made all the difference in his outlook during treatment. I can tell that his shopping spree gave him the one thing he needed most—hope."
Toby's Dream Foundation would like to thank our partner, We Promise Foundation, for helping us make Isaiah's dream possible!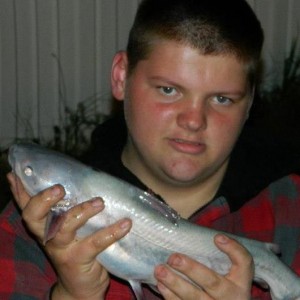 For Isaiah… Tomorrow begins with a dream…