Jesse's DCTC YouTube Dream


Once upon a time, in Williamsburg, VA, there lived a sweet little girl named Jesse. At age 4, Jesse had acquired a wide range of interests, and loved to learn new things. Some of her favorite things to do included playing dolls, drawing pictures, listening to Taylor Swift's music, and having fun with her older sister, Christine. Out of all these things, there is one thing that stands out as a true joy of Jesse's: Watching DCTC (Disney Cars Toy Club) on YouTube!
DCTC is a children's YouTube channel, where hosts Mary Jo and Brandon create fun and whimsical video shorts to entertain their audience of Disney-loving kids. Their episodes focus on toy reviews of Play Doh, Disney Pixar Cars, Surprise Toy Eggs and more. Mary Jo and Brandon's comical antics and warm personalities are simply irresistible to Jesse, and she could watch their skits over and over again! If Jesse had one dream come true, it would be to meet Mary Jo and Brandon, and become a guest on the DCTC show.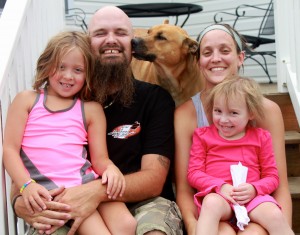 When Jesse's status became a "Rush," Toby's Dream Foundation needed to make Jesse's dream come true as soon as possible. We contacted Mary Jo and Brandon, who were compelled by Jesse's story and agreed at once to make her dream come true.
Due to the nature of Jesse's illness, she was unable to travel down to North Carolina where DCTC is normally filmed, so Toby's Dream arranged for DCTC's whole production crew to come to Virginia to make a special DCTC video featuring Jesse.
While planning this dream experience for Jesse, she had to go out of town for new treatments for her cancer. With great sadness, we learned that she earned her Angel Wings shortly after she returned home. Sweet Jesse will always be remembered for her open heart and big dreams.
We are truly grateful to our partner, We Promise Foundation, for making Jesse's dream a possibility, and to all of our supporters for believing in the power of a child's dream brought to life.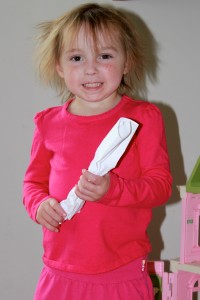 For Jesse… Tomorrow begins with a dream…