A Dream Come True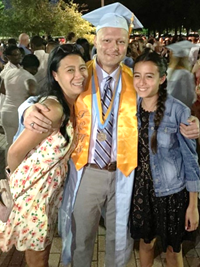 When Toby's Dream Foundation staff members interviewed John, age 18, at CHKD, the first thing they noticed was an incredible young man who plays soccer and loves basketball, with the Lakers being his favorite team. John's sweet personality shines on everyone around him and he immediately makes you feel at ease with his situation.
In discussing several options for his dream experience, it was clear that the one thing he wanted more than anything was to be with his family on a cross-country trip in an RV. He has family all along the way and he wanted to visit with each one on his journey, ending up in San Diego where he has more family.
Although the trip was close to the top of his list of priorities, John's number one top priority was to graduate high school with his classmates at First Colonial High School in Virginia Beach. Graduating meant a lot to John and he made it clear that he was not leaving until graduation was over. What an inspiration to all of his friends.
Graduation completed, so the trip began. First stop was a family farm in Illinois where they spent a few days with his aunt and uncle. Colorado was the next stop to visit family, but since it is such a long journey, they spent a night or two at campgrounds along the way.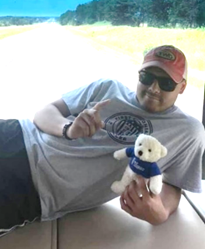 It took almost a week for John and his family to make it to California, but it was worth the trip. Along the way, John texted, "things are going well, and the RV is very comfortable".
On the way back, John needed medical attention, so the trip itinerary had to be adjusted to get him back home. Once he was home, his mother said "John seemed to feel complete. He had accomplished his goals of graduating high school and visiting his relatives and it was like he could relax".  His health declined even more after they returned, and two weeks later, John earned his angel wings.
The bravery of this young warrior was evident when the doctors explained the risks associated with this long journey, but John decided he would make the trip despite the possibilities. Knowing he might not make it back home; John chose to live life to the fullest and experience his dream of a lifetime, and that is exactly what he did!!!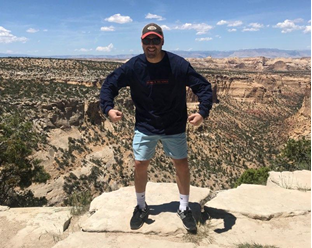 Those of us who were fortunate to know John, will never forget him. His presence, his smile, his hugs, his passion for life and his love of family and friends. This young man was indeed an incredible human being that will always be Forever Remembered!