Madison: A Real American Girl
Madison, age 6, is a unique "American Girl" with a wide variety of interests, which include sports, fashion, and animals. She is the perfect mix of tomboy and girly: she loves the color pink and wearing dresses, but she also loves watching basketball and eating steaks. Someday, she would love to work on a ranch and care for animals.
While Madison cannot pursue every single one of her many interests right now, she has a way to still experience these things: by playing with her favorite toy in the whole world, her American Girl doll. When she is playing with her doll, she can be anyone and do anything that she dreams of.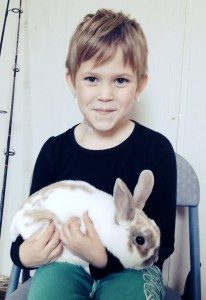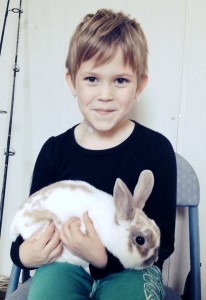 When Madison was diagnosed with cancer, she bravely took everything that comes with that diagnosis in stride. Through the doctor's visits, hospital stays, and medical treatments, Madison never lost sight of her big dreams. Luckily, she wasn't alone in these experiences, because she had her doll to go through them with her. If ever Madison was confined from doing the things she normally would, she would live them out in her imagination with her American Girl doll.
When Toby's Dream Foundation (TDF) promised to bring Madison's dreams to life, she had some serious considering to do. She has so many different interests, from horses to volleyball to shopping… but one dream stood out above the rest, and she suddenly knew exactly what she wanted: to visit the American Girl Place in New York City.
American Girl Place is an extraordinary place where girls can enjoy tea time, make colorful crafts, read books about their dolls, get a makeover while their doll gets the same treatment, shop for doll clothing and accessories and more!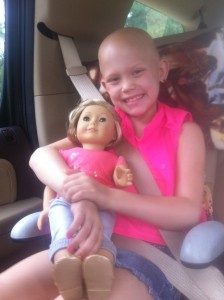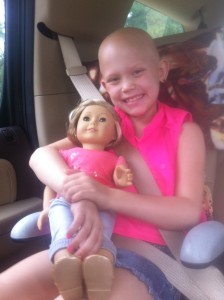 TDF planned an excursion in NYC to visit the American Girl Place that Madison would never forget! We arranged for Madison, along with her mom, dad, and brother Mason, to travel to NYC in style, with a limo ride to and from the airport. Madison received an American Girl gift card so that she could shop for all the doll books and accessories her heart desired. We also reserved a fancy Tea Party for the whole family—Madison's doll included.
Madison was thrilled at how her American Girl dream was brought to life—it was even better than she had hoped it would be! She and her family will always savor the special memories that they created in the Big Apple—a place where dreams truly can come true.
Toby's Dream Foundation sincerely appreciates We Promise Foundation for partnering with us to make Madison's come true.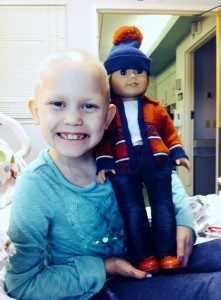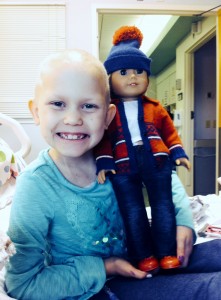 For Madison… Tomorrow begins with a dream!