Matthew meets Bryce Harper!!!
Our Dreamer, Matthew who is 18 years-old, got to experience his most wonderful dream of meeting Washington Nationals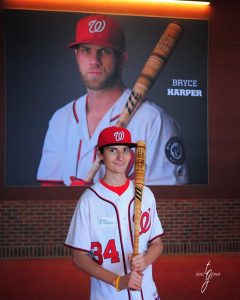 baseball star, Bryce Harper. Matthew and his family sat behind home plate in the PNC Diamond Club when the Washington Nationals played the Philadelphia Phillies. Matthew described his unforgettable experience, "The smile and joy I got from shaking his hand can never be matched by anything else. Words can never express my feelings at the moment of meeting him and talking with him."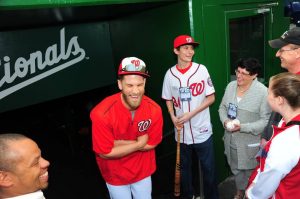 Matthew expressed his gratitude for Toby's Dream Foundation and said, "The world needs more people like you. Children like myself are down from the moment they find out they have a life-threatening illness. For you to take a child's dream and make it a reality for them is probably one of the greatest things ever." Matthew also said, "With the new found hope of a dream it can change a child's outlook on their goal of conquering an illness." That day, Matthew was given a quote that Bryce wrote on his bat in addition to his autograph, "Be Your Own Hero. Always Believe!"  Today Matt lives his life with this message in mind.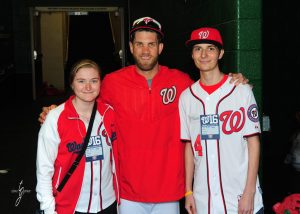 We are hopeful that the memories from this Dream experience will encourage Matthew as he continues his treatments in a courageous effort to beat his cancer.
It is with great sadness we share with you that Matthew earned his angel wings on June 27th, 2017.