Nahja, 10, is a sweet, girly-girl whose first dream was to go to Disney World.  However, due to her illness, and the reality of not being able to ride all the rides, she decided on every little girly-girl's dream – a shopping spree!
On Nahja's big day, a black stretch limo, courtesy of our friends at Affinity Limousine, arrived to take her and her mother to her favorite place to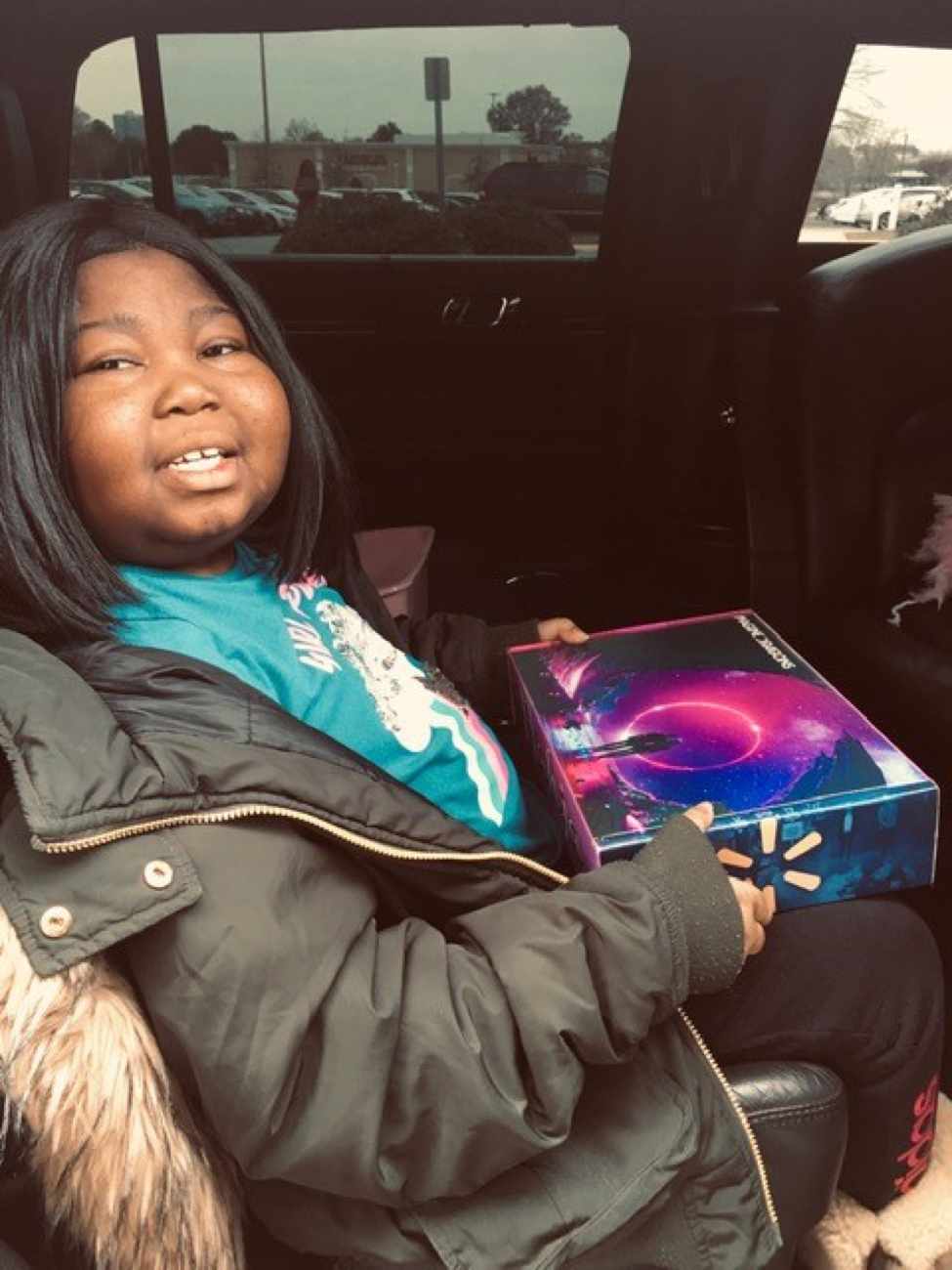 shop, Greenbrier Mall.  After a lunch at Nahja's chosen restaurant, Chick-fil-A, she was energized and ready to hit the stores!
Nahja was most excited about shopping at Claire's.  She loves pens and diaries and stocked up on plenty of each.  She also stopped at Macy's and was excited to pick out a few pretty dresses.  But her most favorite item that she purchased was a Nintendo Switch and two games, Mario Kart 8 and Monopoly Junior.  Nahja's mom mother said that she plays it every day and that, "She likes to play Monopoly the most because she loves board games and it's something that we used to play together a lot.  So, when she saw this game, she knew it was something that we could do together."
The icing on the cake for Nahja's day at the mall was a visit with Santa Claus.  Nahja's mother said, "She sat down and had a real heart-to-heart conversation with him.  She brought tears to his eyes."  Upon leaving, Nahja waved, saying, "Bye Santa, I love you."  "I think it really touched him," said her mother.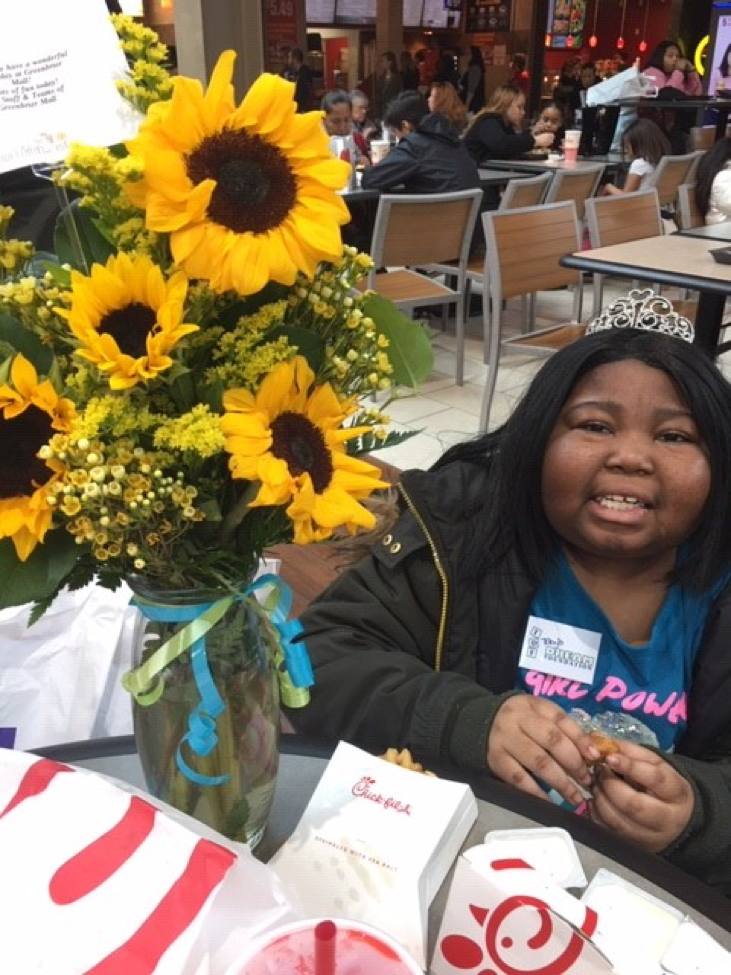 The highlight of her trip was the ride in the stretch limo, a first for both Nahja and her mother.  "It was stocked with her favorite soda, and they had a nice gift bag for her," her mother said.  And since it was dark by the time, they wrapped up her shopping spree, the limo driver turned on all the colorful lights inside the limo, making the journey home extra special!
"This Dream meant a lot to us with everything that my little girl has been through in the last six months.  To see her doing something that she actually wanted to do, where she could make all the decisions and it was solely about her — she just had a really good time.  It meant a lot to my whole family and everybody who has been supporting us."
Toby's Dream Foundation is so happy that Nahja was able to receive her gift of a shopping spree and thankful for We Promise Foundation, our partner in making this Dream come true.