Oliver's Soccer Dream Come True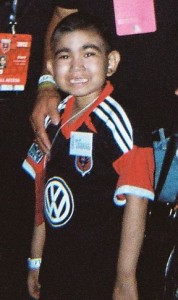 Oliver, a spunky little 5-year-old, has one of the biggest smiles ever seen. When he smiles, the world lights up!
When our Toby's Dream Foundation (TDF) volunteers asked Oliver what he would dream of more than anything, it was an immediate response… he loved soccer and wanted to go to a professional soccer game. Several local volunteers immediately researched and purchased soccer memorabilia for Oliver and with the help of a local professional soccer referee, Bill Ditmar, TDF was put in touch with DC United in Washington, DC. The staff at DC United were wonderful to work with and really took Oliver and his dream to heart.
At the time of Oliver's dream trip to DC, he was not feeling well and airline travel would have been too difficult, so TDF hired a driver and rented a luxury car to make sure the family would be comfortable riding to DC for Oliver's big day. Besides, English is not the family's first language, so having a driver would ensure they got to the right place at the right time without any confusion or frustration.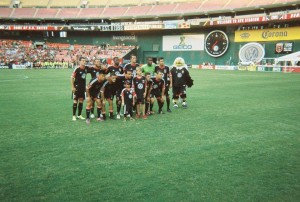 Oliver and his family arrived in DC and checked into the beautiful Grand Hyatt hotel to rest before the game that night. When they arrived at the game, they were greeted by a DC United representative who took Oliver into the locker room to meet the players and to give him his very own jersey… because he was going out on the field with the Captains as the Junior Captain of the team! Oliver had his picture taken with the entire DC United team and played on the field before the game. He was treated like a VIP with seats right on the field as he cheered his favorite team to victory over the Columbus Clippers!
Sadly, Oliver earned his angel wings a few weeks after returning from DC. We knew he was really sick when we sent him on his dream trip, but our goal was to put a smile on his face and create memories to last a lifetime… for both Oliver and his family.
Our philosophy at TDF is knowing what we can do and what we can't do. We know we can't cure the children we serve, but we DO know we can put a smile on their faces and some joy into their lives, and we work hard to do just that.
Look at the smile on Oliver's face… TDF gave him the opportunity to imagine and experience his most fantastic dream.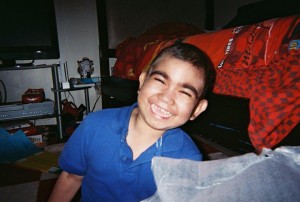 For Oliver… Tomorrow begins with a dream…