Sunlight for Sarah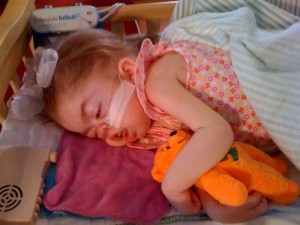 Here comes the sun!
Throughout the world, only 1,200 cases of Neimann-Pick Disease have been identified (National Neimann-Pick Disease Foundation).
Sarah, our 3-year old Dreamer from Norfolk, is one of the world's brave youngsters facing the rare challenges presented by this disease, which confines her to the comfort of her pretty pink cradle.
Toby's Dream Foundation's volunteers worked with Sarah and her parents to determine a perfect way to bring joy to Sarah's life and bring the entire family closer together after this difficult diagnosis.
After several conversations with Sarah's family, Toby's Dream Foundation partnered with local contractors last month to install an outdoor space where Sarah's cradle could bask in the abundant Hampton Roads sun.
Treatments for Neimann-Pick Disease are limited, but Sarah will surely benefit from her new deck and patio where she and her parents can enjoy the warmth of the sunlight together as a family for the first time and for many more times to come.
Sun, sun, sun… here it comes!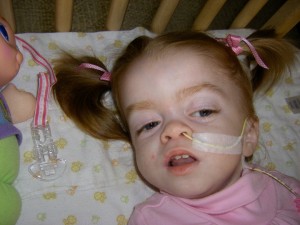 For Sarah… Tomorrow begins with a dream…