Sariah's Aquarium Party

Sariah, age 3, a bubbly toddler with an irresistible smile, loves Dora the Explorer, the color pink, and playing ball with her father, Michael.
On the outside, Sariah is a typical care-free 3-year-old girl, but on the inside, she faces an incredible battle with a rare illness.
When Sariah was referred to Toby's Dream Foundation, the staff were infatuated with her joyful smile and adorable personality. Sariah was referred as a "Rush," so the staff immediately dropped everything to create the dream of a lifetime for Sariah.
Be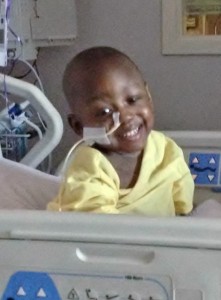 cause of Sariah's love for Disney and Nickelodeon, a visit to Walt Disney World would have been the obvious choice of dream for Sariah, but her condition and treatments prevented such extensive travel. Instead, Sariah dreamed to have a fun party with all of her friends and family present.
Toby's Dream Foundation was determined to plan an amazing party for Sariah that would exceed her wildest dreams… at the Virginia Aquarium! We arranged for caterers, a personalized cake for Sariah, a photographer to capture the special moments, and all the Dora the Explorer décor that one party could contain– there was even a surprise visit from Elmo!
Sariah and her parents were thrilled to have the chance to create precious, joyful memories with Sariah, surrounded by all those who love Sariah best. After the party, we received this note of thanks from Sariah's parents, Michael and Ebony:
"We will never forget what you did for our baby girl. Thank you so much– our hearts will always feel better when we think of what you have done."

Not long after Sariah's dream party at the Virginia Aquarium, we were deeply saddened to learn that she earned her Angel Wings. We are so honored to have had the opportunity to provide this special dream for her. Sariah's dream could not have been possible without the support of our partner, We Promise Foundation, as well as all of our sponsors, donors, and volunteers—thank you all!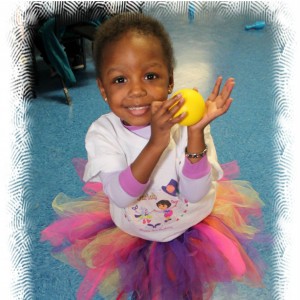 For Sariah… Tomorrow begins with a dream…