Seth, 17, is the kind of kid who would give you the shirt off his back.  He's in the marching band at his high school, scoops ice cream part-time at Baskin-Robbins, and counts his family among those he's closest to.  Simply stated, "he's the kindest, sweetest kid", his mother said.
When Seth was diagnosed with a rare and aggressive cancer this spring, he was referred to Toby's Dream Foundation.  While his original, pre-Covid Dream would have been a trip to Hawaii, knowing that he couldn't travel for quite some time, he decided he would love to do a shopping spree with his family.  "I was most looking forward to spending time with my family; that was the most important thing to me."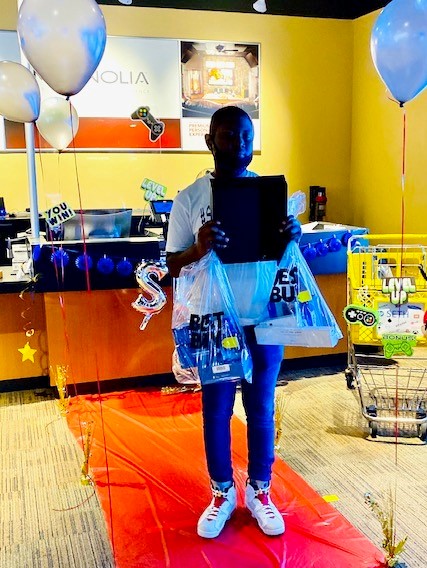 On the day of his shopping spree, a stretch limo picked Seth, his parents, and siblings up.  "I was not expecting a limo at all!" Seth said.  His stylish ride took them first to Best Buy, where they literally rolled out the red carpet for him.  He said that was the highlight of his day and "they really made me feel special."  While there, he purchased his two favorite items of the day:  a Play Station 4 and a really nice speaker.
Afterward, they hopped over to MacArthur Mall where they had lunch at California Pizza Kitchen before embarking on the rest of his fun-filled shopping spree.
"This experience meant a lot to me," he said.  "I didn't really feel like I deserved any of this but it was truly a dream come true.  Thank you."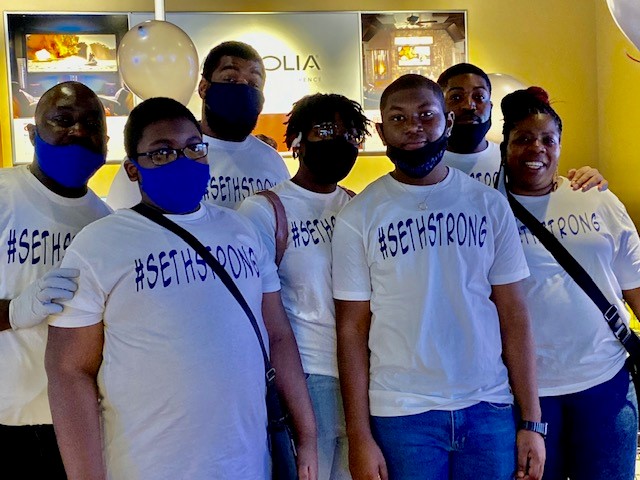 Seth's mother added, "This gave him the opportunity to shop without any limits.  It gave him the opportunity to just be free and not to think about what is going on inside of his body.  It gave him a little time to laugh and get some of the things he likes.  I'm so glad we were all able to be with him."
We at Toby's Dream Foundation are thrilled that Seth was able to complete his Dream of a shopping spree with his family.  Thank you to We Promise Foundation for their partnership in making Seth's Dream come true.